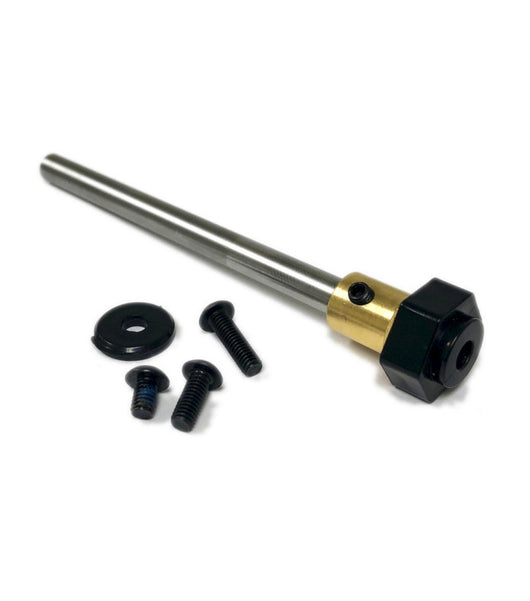 SXT Tire Break In Bit 17mm
Regular price $20.00 $18.00 Sale
Lock our Tire Break in Bit into your drill and sand down or Smoke your tires with ease! Available with 12mm hex for all your 1/10 onroad, offroad and oval needs! 

We also offer a 12mm to 17mm Hex adapter to allow our Tire Break in Bit to work with 1/8 buggy and truggy wheels!

The Break in Bit is just over 4" long so nothing to worry about on clearance. Made from HSS steel with a wide brass hex to keep the wheel stable and locked down with double set screws.
Longest screw is for 1/8 tires
Middle screw is for rear 1/10 tires
Short screw is for front 1/10 tires
TECH NOTE: 17mm adapter can be removed to use with 1/10 tires. Due to tight tolerances the hex adapter is a tight fit and may require using the screw and big washer to push it back onto the 12mm hex.
Part No: SXT00094